I love the written word and the effect created when the right words in the right order flow off the page and into my imagination forever. This love affair with language blossomed and grew during my high school years, as each successive English class introduced me to the elegance of the works of Thomas Hardy, Jane Austen and the Bronte sisters.
I fell in love with the desert Southwest when my husband and I first visited southern Nevada in 2006; the attraction only deepened during subsequent trips. The beauty and serenity of the barren desert landscape resonate with me in an intensely spiritual way, and I hope to convey the essence of that spirituality in my work.
PLEASE NOTE: I do not accept writing projects from private individuals.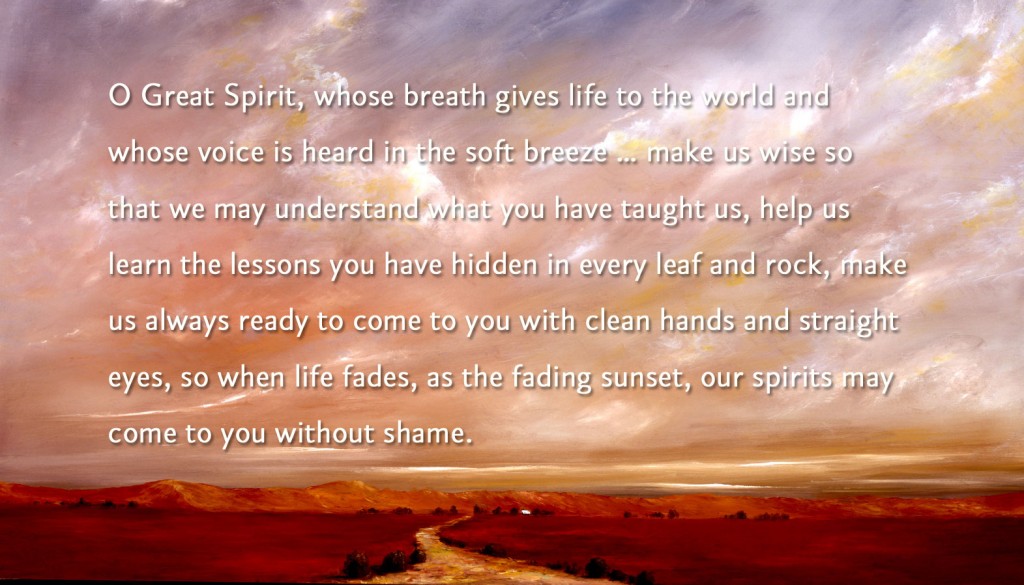 Onondaga Prayer
Gore, Al. Earth in the Balance; Plume, 1993; p. 259.